NETA65 Fall Assembly/Convention (& Elections)
September 16, 2022

-

September 18, 2022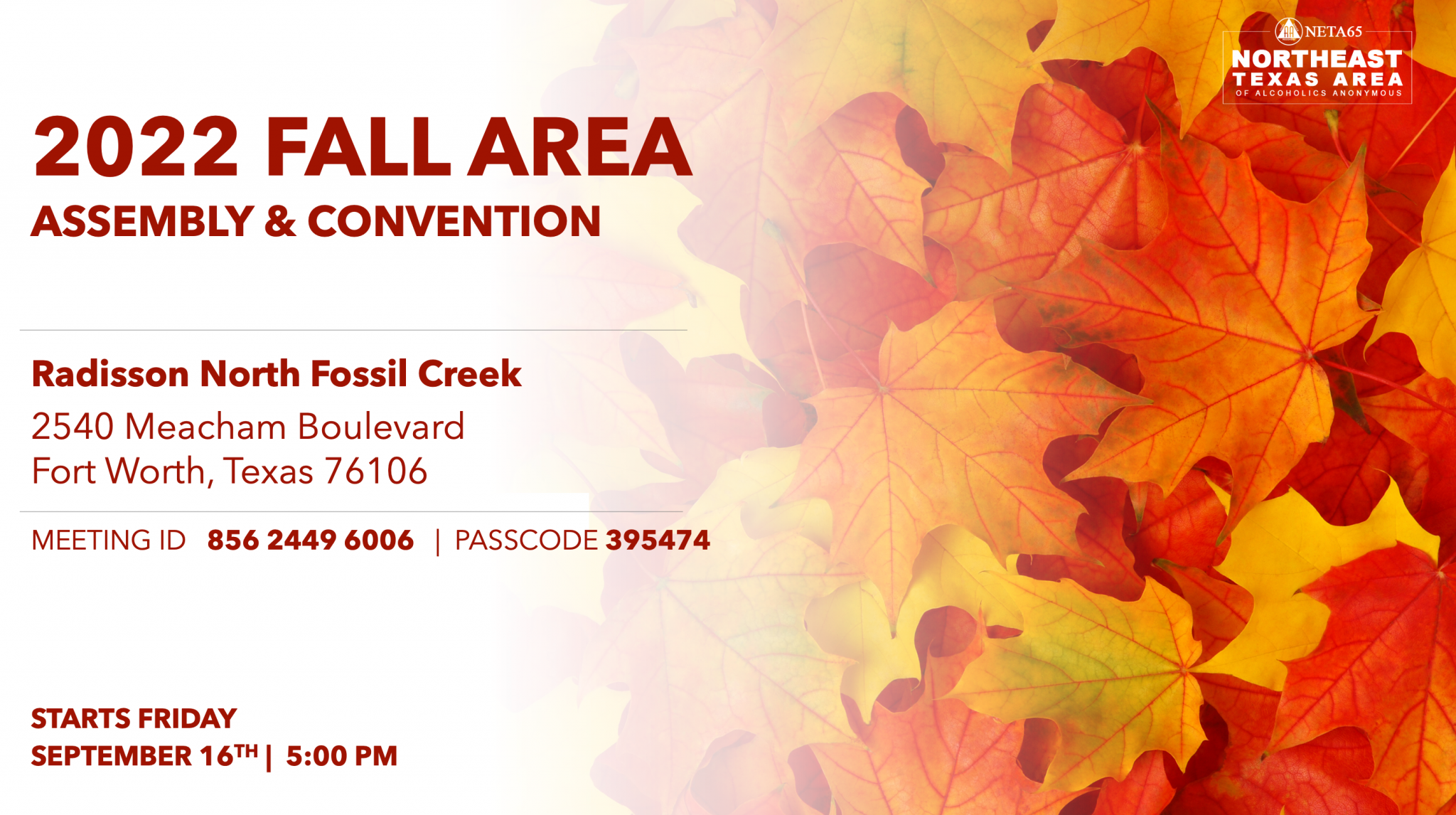 The Northeast Texas Area of Alcoholics Anonymous (http://neta65.org) is having their Annual Fall Assembly & Convention September 16-18, 2022 at the Radisson Hotel Fort Worth North-Fossil Creek, 2540 Meacham Boulevard, Fort Worth, TX 76106.
Guest speakers at the Convention will be:
1.) Mike L., Class B Regional Trustee
2.) Jeff W., G.S.O. Coordinator
3.) Shane S., Area 64 (Tennessee), Panel 70 Past Delegate

Our District (District 61) is one of the hosts for this assembly and we need volunteers to help at the registration table, greeting, and hospitality. If you are interested in doing service, reach out to our GITC Group Chair & District 61 Treasurer, Terry C. at (817) 371-1231‬ and he will get you plugged in.
"When We Got Busy – We Got Better"