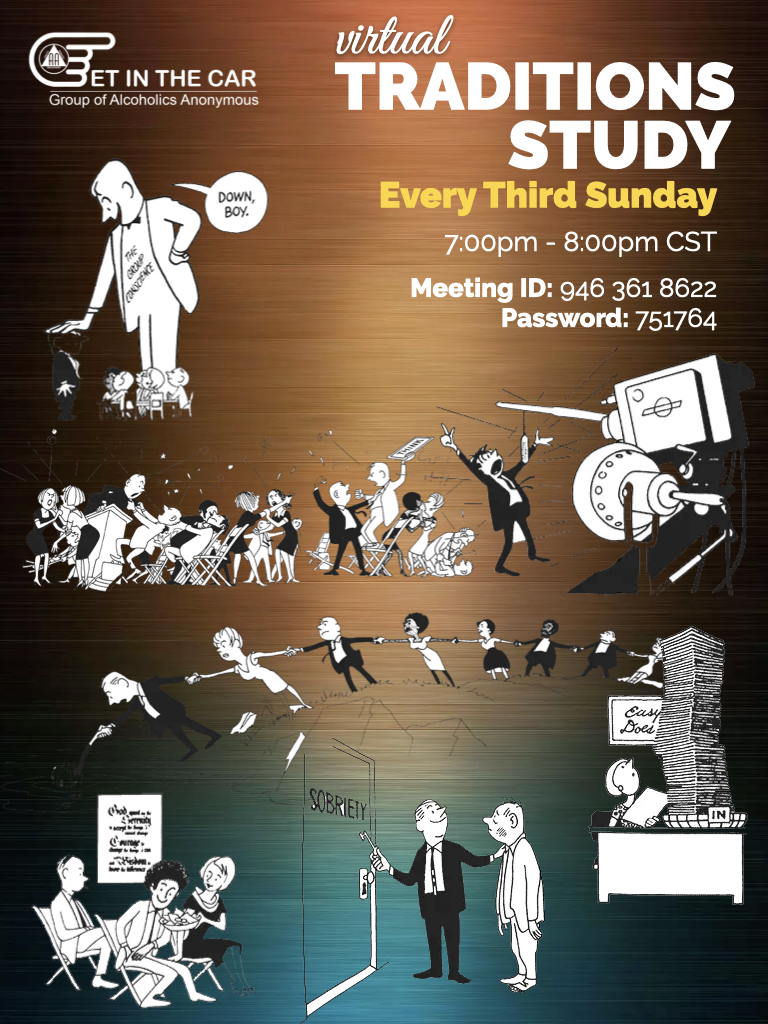 Wanna Learn More About The 12 Traditions?
"If you want to learn more about how to be in healthy relationships – study the Traditions."
GITC hosts a monthly Virtual Traditions Study (ZOOM Info On Flyer Above) on the 3rd Sunday of each month @ 7pm CST for ANY A.A. member (worldwide) who wants to participate.  It will be an informal discussion of the 12 Traditions.
Note: Whether you know them well and just want to brush up, or whether you're looking at them for the first time, plan on joining your A.A. family online once a month to check them out.
Can't Be There Every Week?  No Problemo!  Come When You Can!
You can access this video conference from your desktop, laptop, smartphone or tablet.  All you will need is an internet (or cellular on your phone) connection.
WHAT TO BRING:
– Your 12×12
– A Pen & Highlighter
– Your Experience, Strength & Hope 🙂
We hope you can join us!  See ya online!
Got a Question?  Ask It Here!