_____________________________________________________________________
District 61 Related Information (Geographically, GITC sits in District 61 with approximately 23 other A.A. groups in our local area)
Northeast Texas Area 65 (NETA65) Related Information (neta65.org) (Geographically, Area 65 sits in the Northeast region of Texas with approximately 450 other A.A. groups from Texarkana to Abilene to Waco to the TX/LA border)
Note about the upcoming Spring Assembly. In order to participate in a mock committee and/or vote during the business portions of the assembly, you will need to be there in person. At the ACM this past weekend we will be having parts of the Assembly on zoom. Basically for the mock committee report backs, and the business portion of the assembly (limited to viewing, voting must be done in person). Keep an eye out on the NETA 65 website or an eblast with the final version of the agenda. There will be a few motions to vote on, including the motion that District 61 submitted.
If you have any questions please don't hesitate to ask.
General Service Conference Related Information (See Org Chart)
71st General Service Conference: Letter from our NETA65 Delegate, Wayne H. and Full Access to Final Decisions (Click Here)
Additional Service Related Information
Box 4-5-9 Fall 2021 Edition: Its just in the Fall 2021 Edition of Box 459 is out. See our new Class A ( Non Alcoholic) Trustees and read a little Bio about them. The General Service Board has selected two and they will serve us for the next 6 years. (view/download)
Additional Upcoming Meetings & Events Information
SWRAASA 2022: October 7th-9th (Register)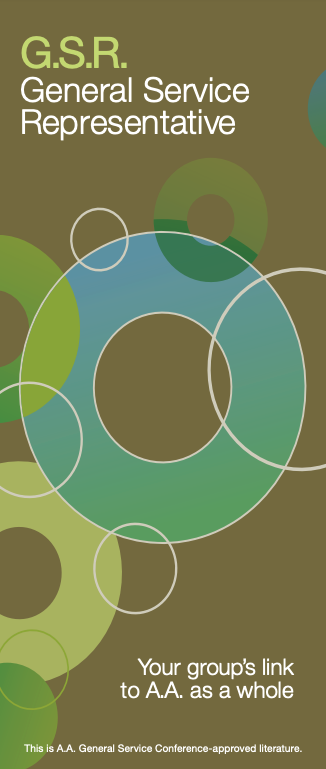 What Is a G.S.R.?
GSR's links a home group with the whole of A.A. In 1950, a new type of trusted servant, "group representative," was suggested to help in the selection of delegates to the newly formed General Service Conference. By 1953, the job of group representative was also seen as a good means of exchanging up-to-date information between individual groups and "Headquarters" (now the General Service Office). That's still an important side of their work. But now, as general service representative, they have an even bigger responsibility: They transmit ideas and opinions, as well as facts; through them, the group conscience becomes a part of "the collective conscience of our whole Fellowship," as expressed in the General Service Conference. Like everything else in A.A., it works through a series of simple steps. (For the complete picture in detail, read The A.A. Service Manual.)
DOWNLOAD/VIEW G.S.R. PAMPHLET