SWRAASA 2022
October 7, 2022

-

October 9, 2022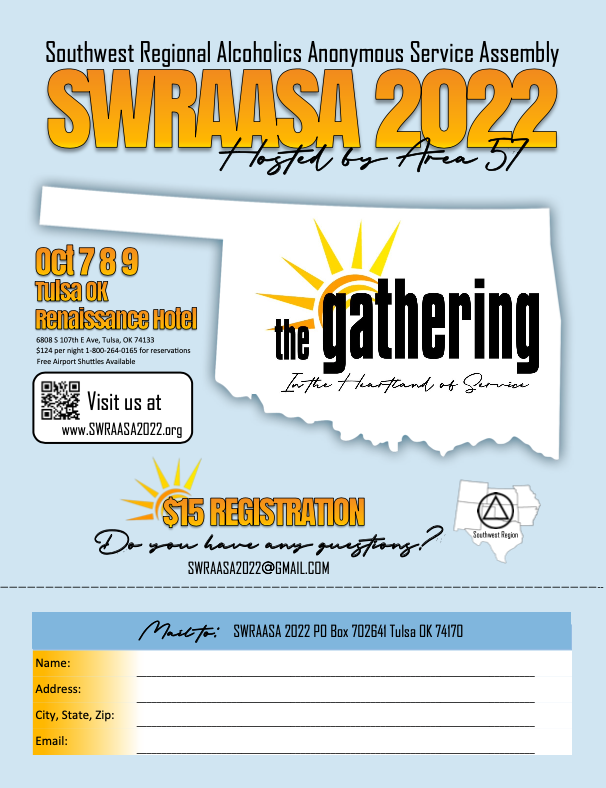 What is SWRAASA?: It is the Southwest Regional Alcoholics Anonymous Service Assembly.
It is a weekend event (Fri-Sun) held in the Southwest Region of A.A. every two (2) years (even numbered years). NETA65 will be hosting it in 2024 and the dates will be October 11-13, 2024 (location TBD once our host committee has selected a venue – most likely in the D/FW area). The weekend typically has between 800-1200ppl from 7 states and 11 Areas in the Southwest Region in attendance – people just like you who are interested in learning more about service in A.A. below the group level.
Purpose of SWRAASA:
For those in the Southwest Region of Alcoholics Anonymous to learn and share about the General Service Structure at the Group, District, Area, and Conference levels. It is also to share information on the trusted servant positions within that framework.